The Best Super Bowl 2018 Movie Trailers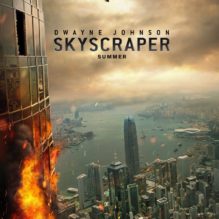 So the Patriots lost at Super Bowl 52, but the good news is that a slew of new movie trailers dropped to get you pumped for the summer. Here are the best movie trailers.
The Best Super Bowl 2018 Movie Trailers
Jurassic World: Fallen Kingdom (June 22)
A volcano has erupted on the island and it's up to Claire (Bryce Dallas Howard) and Owen (Chris Pratt) to rescue the dinosaurs (and not get eaten, of course). But given the Super Bowl trailer, it's not even safe to go to bed. There could be a dinosaur waiting for you in your room.
Solo: A Star Wars Story (May 25)
It's only been about two months since the last Star Wars movie, and if you can't go a whole year without getting your fix, luckily Solo: A Star Wars Story, the Han Solo prequel starring Alden Ehrenreich, comes out Memorial Day weekend. The teaser dropped during the Super Bowl, but then the trailer dropped the day after.
Avengers: Infinity War (May 4)
The gang is all here in the new Avengers: Infinity War trailer. Spider-Man, Iron Man, Ant-Man. We're in Marvel overload. . .and loving it!
Mission: Impossible – Fallout (July 27)
Ethan Hunt (Tom Cruise) is back with some familiar allies (Rebecca Ferguson) in a race against time after a mission goes wrong.
Skyscraper (July 13)
Dwayne Johnson plays a "glorified security guard" in a skyscraper that's 240 floors up. "No one really knows what would happen if things go wrong." And of course, things will go wrong.
Which of the Super Bowl movie trailers are you most excited about?