O'neil Cinemas Littleton Makes Local Donation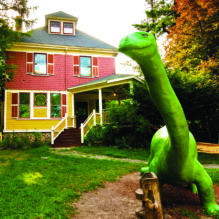 We're kicking off the new year by giving back!
O'neil Cinemas Movie Theater Acton MA
As part of our O'neil Cinemas Cares platform, which gives back to local non-profit organizations and communities, O'neil Cinemas Littleton movie theater near Acton MA recently made a donation of $1,000 to The Discovery Museums.
The Discovery Museums in Acton, MA
Since 1982, The Discovery Museums has provided hands-on learning and education to children and families in the region. The museum was founded by Donald B. Verger, a math teacher and a naturalist, and is located in a 3-story Victorian house on 177 Main Street in Acton (Route 27).
O'neil Cinemas' donation will go toward programming like the museum's Speaker Series, which cultivates engaging conversation around creativity, learning, and the future of science education. Past conversations have included "The Importance of Play in the Lives of Children (And Parents)" by licensed psychologist Lawrence J. Cohen Ph.D., "Adults and Children in Youth Sports: Who Wins, Who Loses" by former NBA player Bob Bigelow, and "The Decline of Outdoor Play in Children—And Rise in Sensory Issues" by pediatric occupational therapist Angela Hanscom.
O'neil Cinemas Cares
Every holiday season, O'neil Cinemas Cares hosts a blood drive with the American Red Cross at its Epping, NH movie theater location at 24 Calef Highway in Brickyard Square. O'neil Cinemas has also given back to organizations like the Cocheco Valley Humane Society, the United Way, End 68 Hours of Hunger, and Big Brothers Big Sisters.
And in December 2017, O'neil Cinemas Cares helped grant veteran Ronald Villemaire his wish of being able to see Star Wars: The Last Jedi on the big screen.
O'neil Cinemas Gives Back
O'neil Cinemas is proud to be able to give back to local organizations like The Discovery Museums and looks forward to working with the Littleton and surrounding communities.