O'Neil Cinemas Blood Drive Set for Friday, March 15 at Brickyard Square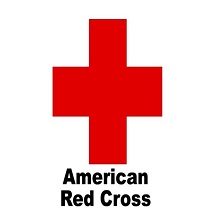 Have you ever wanted to be a superhero like you see on the big screen? We have an opportunity for you.
On Friday, March 15, O'Neil Cinemas at Brickyard Square will be hosting a blood drive with the American Red Cross from 9:30 a.m. to 3:30 p.m. The blood drive coincides with Red Cross Month, which celebrates everyday heroes who fulfill the American Red Cross's mission to save lives.
March 15 Blood Drive
To schedule an appointment, call (800) RED-CROSS or go to redcrossblood.org and use the sponsor code ONEILCINEMAS. All donors will receive a free movie pass to O'Neil Cinemas!
You can also streamline the donation process and get you on your way sooner on March 15 by visiting redcrossblood.org/rapidpass and complete your predonation reading and health history ahead of time.
O'Neil Cinemas Cares
O'Neil Cinemas partners with the American Red Cross as part of its O'Neil Cinemas Cares program. Each year, it hosts two blood drives: one during the holiday season on Christmas Eve and one in March to honor Red Cross Month. This past December, O'Neil Cinemas and the American Red Cross produced 36 life-saving units when the goal was 28 units! This amount of blood will help up to 108 patients in need during this critical time.
Other organizations O'Neil Cinemas has partnered with include End 68 Hours of Hunger, Cocheco Valley Humane Society, Big Brothers Big Sisters, The Salvation Army, and The United Way.
Schedule an Appointment
Be a hero in 2019. Schedule an appointment to donate blood here and use the sponsor code ONEILCINEMAS.
Follow Us on Social Media
Are you on social media? Stay connected with us for information on deals, events, and more. Follow us on Facebook, Facebook Epping, Facebook Littleton, Instagram, and Twitter. Subscribe to our newsletter and receive a free popcorn!