Enter Popcorn Day Contest for Chance to Win Free Large Popcorn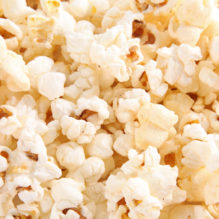 National Popcorn Day 2018 is Friday, January 19.
O'neil Cinemas Epping and Littleton are hosting two week-long National Popcorn Day contests starting Monday, January 15, featuring a chance for our fans to win a free large popcorn at our Brickyard Square and The Point theaters. We'll announce the winners on National Popcorn Day – Friday, January 19.
National Popcorn Day 2018 Contest
Here's how to enter the contest.
Follow us on our O'neil Cinemas Epping or Littleton Facebook pages (depending on which O'neil Cinemas theater you prefer).
Tag a friend you'd want to share a popcorn with in the comments of this Epping post or Littleton post.
That's it! You're entered!
Two winners will be chosen: One from Epping and the other from Littleton. We'll announce the winners on Friday, January 19.
Why Popcorn Should Be Celebrated
Popcorn first became popular as a street vendor snack and then became connected to movie theaters when roaming vendors would hang out outside of theaters to sell their treat During the Great Depression, popcorn was one of the few snacks that everyone could afford. While popcorn has become synonymous as a go-to movie theater snack, it's also just the perfect anytime snack in general.
A snack for the health-conscious individual. It's a healthy alternative to a lot of other snacks, as it's a whole grain and low-calorie treat to snack on during a long movie. A serving of three cups of popcorn is just 90 calories.
It's fun to eat. Who hasn't tried to catch it in their mouth? Or toss it to a friend?
The smell. You get hit by it as soon as you enter any of our theaters. The intoxicating scent pulls you in. (Why hasn't Yankee come up with a popcorn-smelling candle yet?)
Follow us on Facebook
Enter to win a Free Large Popcorn by following our Facebook Epping or Littleton pages and tagging a friend in our contest posts. Then, stay tuned to these Facebook pages on Friday, January 19 (National Popcorn Day) to find out who wins.