Here at the Backstage Lounge & Bistro, we have a variety of services to fit any event or catering need.
On-site, we offer a variety of locations to suit your event needs. They include the Backstage Lounge & Bistro; our spacious wide-screen cinemas; outdoor tents; and private event rooms for smaller meetings and parties. In addition, we do off-site catering: we will come to you and set up the event to your specifications.
We are a full-service caterer and offer creative menus for any occasion. Want something more specific? We can create a unique menu to fit your needs.
Our function rooms include:
Seating for 10-300
Full bar
Specialty linens available
15' video wall
Sound system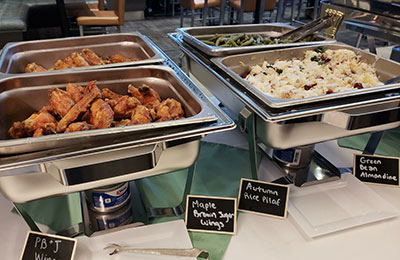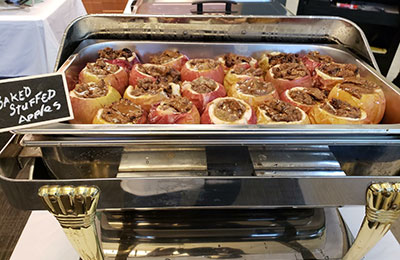 Ready to book your next event?
call us at 978-506-5079 or fill out the form below