Take O'Neil Cinemas' Best Movie Taglines Quiz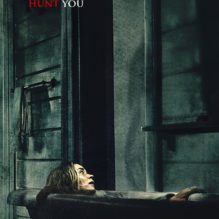 Silence is Survival.
A Quiet Place, now playing in O'Neil Cinemas in Brickyard Square in Epping, New Hampshire and at The Point in Littleton, Massachusetts, has a great tagline in its trailer.
The film is about a family forced to live in absolute quiet due to an alien force threatening earth. The thriller stars John Krasinski and Emily Blunt.
Best Movie Taglines
With A Quiet Place's chilling tagline, this got us thinking: What are some of the best movie taglines?
We created a quiz where you can guess movie according to the movie tagline. Answers at the bottom (try not to cheat!).
"In space, no one can hear you scream."
"His love is real. But he is not."
"Earth. Take a good look. It could be your last."
"Welcome to the suck."
"Whoever wins, we lose."
"Earth. It was fun while it lasted."
"His story will touch you, even though he can't."
"Check in. Unpack. Relax. Take a shower."
"An epic of epic epicness."
"You don't get to 500 million friends without making a few enemies."
"This is the weekend they didn't play golf."
"He's out to prove he's got nothing to prove."
"Here comes the Bride."
"And adventure 65 million years in the making."
"One man's struggle to take it easy."
Showtimes/Tickets
Enjoy the silence. Browse movie showtimes and purchase tickets to A Quiet Place.
Best Movie Taglines Quiz Answer Sheet
1. Alien 2. A.I. 3. Independence Day 4. Jarhead 5. Alien Vs. Predator 6. Armageddon 7. Edward Scissorhands 8. Psycho 9. Scott Pilgrim Vs. the World 10. The Social Network 11. Deliverance 12. Napoleon Dynamite 13. Kill Bill 14. Jurassic Park 15. Ferris Bueller's Day Off