Movies Coming Out Summer 2018 at O'Neil Cinemas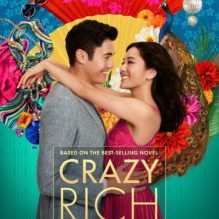 Ready for Summer?
The Avengers: Infinity War unofficially kicks off the summer movie season, and to help you out, we're putting together a handy calendar of movies coming out summer 2018.
Note: Movies are subject to availability and may not play at both Epping and Littleton theaters.
Movies Coming Out Summer 2018
May
May 11
Life of the Party
Melissa McCarthy plays a mom who goes back to college. . .with her daughter!
May 18
Book Club
The lives of four women change when they read Fifty Shades of Grey. Starring Diane Keaton, Jane Fonda, Mary Steenburgen, and Candice Bergen.
Deadpool 2
He's back! Deadpool (Ryan Reynolds) assembles a team to take on Cable (Josh Brolin) in this sequel to the 2016 film.
May 25
Solo: A Star Wars Story
The Galaxy's greatest scoundrel gets his own origin story starring Alden Ehrenreich as Han Solo.
June
June 1
Action Point
Johnny Knoxville and friends unleash mayhem at a water park.
Adrift
Shailene Woodley and Sam Claflin battle isolation on the water in this romantic thriller.
June 8
Hereditary
The year's most talked-about horror movie starring Toni Collette, about a family who discovers a very disturbing history.
Ocean's 8
Danny Ocean's sister Debbie (Sandra Bullock) puts together her own group of thieves to rob the Met Gala.
June 15
Incredibles 2
Pixar's sequel to The Incredibles, with Elastigirl (Holly Hunter) springing into action while Mr. Incredible (Craig T. Nelson) stays home with three children.
Tag
A group of friends (including Hannibal Burress, John Hamm, Jake Johnson, and Jeremy Renner) play tag over the course of 30 years (based on a true story!).
June 22
Jurassic World: Fallen Kingdom
Owen (Chris Pratt) and Claire (Bryce Dallas Howard) head back to the island to save the dinosaurs from volcanic activity.
July
July 4
The First Purge
Ever wonder what the inaugural Purge was like? Check out this prequel in the horror franchise.
July 6
Ant-Man and the Wasp
Paul Rudd reprises his role in this sequel to the 2015 film.
July 13
Hotel Transylvania 3: Summer Vacation
The Hotel crew head out on a cruise for summer vacation, with voices including Adam Sandler.
July 20
Mamma Mia! Here We Go Again
The sequel to the 2008 musical, starring Amanda Seyfried, Meryl Streep, and yes, Cher.
The Equalizer 2
Sequel to the movie based on the TV series by the same name. Stars Denzel Washington.
July 27
Mission Impossible: Fallout
Tom Cruise is back in a race against time after a mission goes wrong.
August
August 3
Christopher Robin
Ewan McGregor stars as the title character in this live-action Winnie the Pooh movie.
The Spy Who Dumped Me
Mila Kunis and Kate McKinnon play friends on the run when one of their exes is a spy.
August 10
The Meg
Jason Statham battles a giant 75-foot shark in this thriller.
August 17
Crazy Rich Asians
Rom-com about a woman (Constance Wu) who learns her boyfriend has a very wealthy family. Based on the best-selling novel.
Mark your calendars for these movies coming out summer 2018!