All of the Awesome Trailers for Upcoming 2019 Movies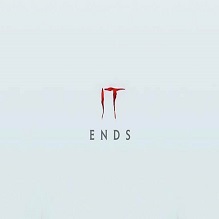 It's been a week of movie trailers!
This past week, a lot of new movie trailers hit social media, and we're listing them all here. Mark your calendars for these movies coming soon to O'Neil Cinemas.
2019 Movie Trailers
It: Chapter 2
The Losers Club are back together---and they are about 27 years older, including Jessica Chastain, James McAvoy, and Bill Hader. Pennywise is back at it again in Derry, and it's up to the adult Losers to take him down. (September 6)
Hustlers
It's like 2018's Widows, but with strippers. Based on a true story, Hustlers stars Jennifer Lopez and a slew of other A-listers (Constance Wu, Lizzo, Cardi B) who ban together to turn the tables on their Wall Street clients. (September 13)
Cats
Andrew Lloyd Weber's musical comes to life on the big screen, courtesy of Tom Hooper (Les Miserables, The King's Speech). Everyone is talking about the digital fur technology and of course the cast, which includes Taylor Swift, Judi Dench, Idris Elba, and Jennifer Hudson. (December 20)
The King's Man
This prequel in the Kingsman franchise stars Ralph Fiennes, Aaron Taylor-Johnson, Gemma Arterton, and Matthew Goode and takes place in the 1900s when the spy agency was just forming. (February 14, 2020)
Top Gun: Maverick
Thirty-four years after the original film, we're finally getting a sequel to one of the most beloved movies from the '80s. Tom Cruise reprises his role as Maverick in Top Gun: Maverick and while little is known about the plot, everyone is in a tizzy over the trailer. (June 26, 2020)
Stay Connected
What movie are you most looking forward to in 2019 and beyond?
Follow us on Facebook, Twitter, and Instagram for movie updates, news, and more.